Words in Swedenborg
and Their Meanings in Modern English
by Rev. Frank Rose
CORRESPOND, REPRESENT, SIGNIFY
These three words are used frequently in Swedenborg, especially in explanations of the Scriptures. The different use of the words can be illustrated with a human smile.
CORRESPOND: If the smile is genuine, and originates in a happy feeling inside the person, the smile CORRESPONDS to the happiness. REPRESENT: If the smile is fake, or is on a photograph or drawing, the smile REPRESENTS happiness.
SIGNIFY: The word "smile" SIGNIFIES or MEANS "smile".

In general, living things CORRESPOND, people and things REPRESENT, and words and phrases SIGNIFY.
---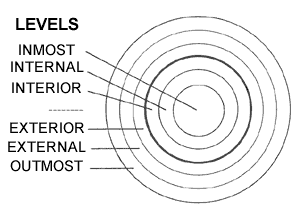 ---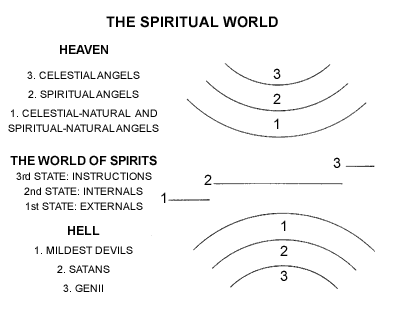 ---
LEVELS WITHIN THE WORD
INMOST (OR SUPREME) SENSE
SPIRITUAL (OR INTERNAL) SENSE
INTERNAL HISTORICAL SENSE
LITERAL SENSE
---

These different levels are called "discrete degrees." Going from top to bottom is called "descending order" or "successive order."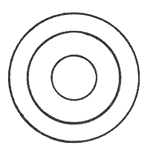 If we imagine a slice-through view of the bottom layer, we see different areas on the same plane. These differences are called "continuous degrees" and the relationship is called "simultaneous order."